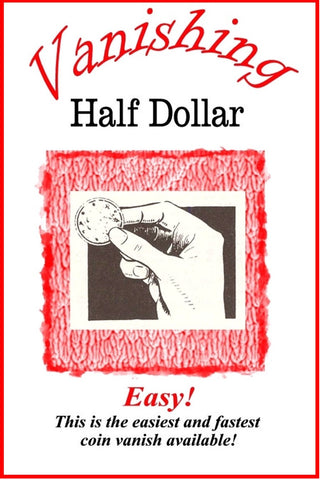 Vanishing Half Dollar - A Catalpa Exclusive
Our Number One Selling Coin Trick for 20 years!
Magician shows a Kennedy half dollar that all can see and it just vanishes in thin air!
Easy to do, great visual magic, always ready and mind-blowing!
Made in America.
See The Video!
There is also an Eisenhower dollar version of the trick.